The first Christmas story from New York Times and USA TODAY bestselling author Terri Blackstock
This year, Christmas comes just in time...
As a first-year law associate, Sydney Batson knows she will be updating her resume by New Year's if she loses her current court case. So when her grandmother gets inexplicably ill while she's in court, Sydney arranges for a cab to get her to the clinic.
The last thing cab driver Finn Parrish wants is to be saddled with a wheelchair-bound old lady with dementia. But because Miss Callie reminds him of his own mother, whom he failed miserably in her last days, he can't say no when she keeps calling him for rides. Once a successful gourmet chef, Finn's biggest concern now is making his rent, but half the time Callie doesn't remember to pay him. And as she starts to feel better, she leads him on wild goose chases to find a Christmas date for her granddaughter.
When Finn meets Sydney, he's quite sure that she's never needed help finding a date. Does Miss Callie have an ulterior motive, or is this just a mission driven by delusions? He's willing to do whatever he can to help fulfill Callie's Christmas wish. He just never expected to be a vital part of it.
Stuff your stockings with the feel-good Christmas book of the year!
"The feel-good Christmas book of the year. Blackstock's tale of love and redemption wrapped in a holiday bow will leave you smiling. Don't miss Catching Christmas." —New York Times bestselling author Rachel Hauck

"Blackstock (If I Run) delivers a tender and funny yuletide tale of faith, hope, and love...
Quirky characters and a wholesome plot will please inspirational readers looking for a heartwarming Christmas story." —Publishers Weekly

"Terri Blackstock's latest offering touches tender places with its quirky characters and stirring plot. Catching Christmas explores what happens when the paths of a disenchanted Taxi driver collide with that of an overworked attorney. Blackstock weaves a compelling, romantic tale that is sure to get you into the Christmas spirit!" —Denise Hunter, bestselling author of Honeysuckle Dreams

"Blackstock's Catching Christmas is not your average romance. Darling and laugh-out-loud cute, it makes the reader think about the important things in life. I read it in one gulp and wished there was more. Highly recommended!" —Colleen Coble, USA TODAY bestselling author of the Hope Beach series and the Lavender Tides series
Buy Now From These Retailers
Terri Blackstock is a New York Times and USA Today best-seller, with over seven million books sold worldwide. She is the winner of two Carol Awards, a Christian Retailers Choice Award, and a Romantic Times Book Reviews Career Achievement Award, among others. She has had over thirty years of success as a novelist. Terri spent the first twelve years of her life traveling in an Air Force family. She lived in nine states and attended the first four years of school in The Netherlands. Because she was a perpetual "new kid," her imagination became her closest friend. That, she believes, was the biggest factor in her becoming a novelist. She sold her first novel at the age of twenty-five, and has had a successful career ever since.
In 1994 Terri was writing romance novels under two pseudonyms for publishers such as HarperCollins, Harlequin, Dell and Silhouette, when a spiritual awakening prompted her to switch gears. At the time, she was reading more suspense than romance, and felt drawn to write thrillers about ordinary people in grave danger. Her newly awakened faith wove its way into the tapestry of her suspense novels, offering hope instead of despair. Her goal is to entertain with page-turning plots while challenging her readers. She hopes to remind them that they're not alone, and that their trials have a purpose.
Terri has appeared on national television programs such as "The 700 Club" and "Home Life," and has been a guest on numerous radio programs across the country. The story of her personal journey appears in books such as Touched By the Savior by Mike Yorkey, True Stories of Answered Prayer by Mike Nappa, Faces of Faith by John Hanna, and I Saw Him In Your Eyes by Ace Collins.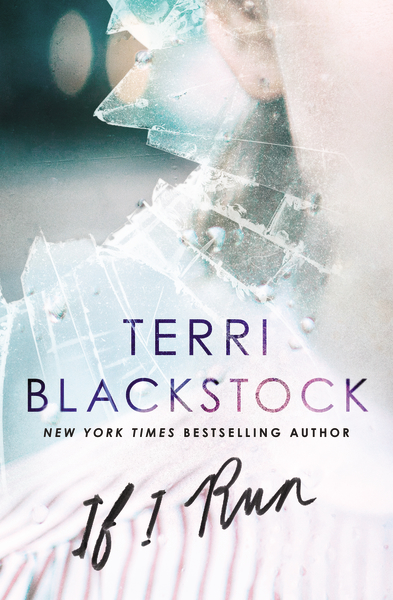 More books to put you in the Christmas spirit!