Bestselling author Robert Whitlow returns with an international legal drama that speaks to critical issues of our day.
"Compelling, realistic, and inspiring." —Randy Singer, bestselling author of Rule of Law
"You are a chosen people, a royal priesthood, a holy nation . . ."
During a terrorist attack near the Western Wall in Jerusalem, a courageous mother sacrifices her life to save her four-year-old daughter, leaving behind a grieving husband and a motherless child.
Hana Abboud, a Christian Arab Israeli lawyer trained at Hebrew University, typically uses her language skills to represent international clients for an Atlanta law firm. When her boss is contacted by Jakob Brodsky, a young Jewish lawyer pursuing a lawsuit on behalf of the woman's family under the US Anti-Terrorism laws, he calls on Hana's expertise to take point on the case. After careful prayer, she joins forces with Jakob, and they quickly realize the need to bring in a third member for their team, an Arab investigator named Daud Hasan, based in Israel.
To unravel the case, this team of investigators travels from the streets of Atlanta to the alleys of Jerusalem, a world where hidden motives thrive, the risk of death is real, and the search for truth has many faces. What they uncover will forever change their understanding of justice, heritage, and what it means to be chosen for a greater purpose.
"This tense legal thriller from Whitlow (A Time to Stand) boasts intriguing characters… one gripping chapter leads to the next… Readers will have a hard time putting this one down." -- Publishers Weekly
BUY NOW FROM YOUR FAVORITE RETAILER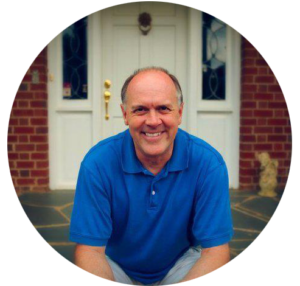 Robert Whitlow is the best-selling author of legal novels set in the South and winner of the prestigious Christy Award for Contemporary Fiction. A Furman University graduate, Whitlow received his J.D. with honors from the University of Georgia School of Law where he served on the staff of the Georgia Law Review. A practicing attorney, Whitlow and his wife, Kathy, have four children. They make their home in North Carolina.