CHRISTIAN MYSTERY I SUSPENSE I LEGAL I SMALL TOWN  & RURAL
Someone stands to gain millions of dollars from a hunter's accidental death . . . unless that death wasn't an accident.
Matt and Elena Thompson present the picture of perfection. But their enviable life isn't all it seems. Their marriage is on the rocks, and financial disaster looms. Then Matt is killed in a hunting accident, and the questions and accusations begin to mount.
Attorney Liz Acosta, newly arrived in the mountains of north Georgia after graduating from law school, plans to get some job experience on her resume before returning home to seek a position with a big-time firm. Intellectual pastor Connor Grantham isn't sure that shepherding a rural congregation is what he ultimately wants to do with his life. Drawn to philosophy, theology, and nature, he's beginning to feel more at home in north Georgia—especially after he meets the brilliant and energetic Liz.
While Liz and Connor spend more time with each other and discover just how compatible two people from wildly different backgrounds can be, they're also being drawn into the shadowy world of Matt and Elena Thompson. As the couple's marriage counselor, Connor finds himself in the middle of their explosive arguments. As Elena's attorney, Liz is caught in the tailspin created by Matt's death.
Together, Connor and Liz attempt to solve the mystery of what really happened to Matt. If his death is ruled an accident, then the double indemnity clause in his life insurance would go into effect, essentially doubling the payout. But as Liz sorts through the legal paperwork of who stands to gain an immense sum of money from Matt's death, Connor is accused of the unthinkable with much more at stake than millions of dollars.
SUBSCRIBE FOR SAMPLE CHAPTERS + AUDIO
By submitting your email address, you understand that you will receive email communications from HarperCollins Christian Publishing (501 Nelson Place, Nashville, TN 37214 USA) providing information about products and services of HCCP and its affiliates. You may unsubscribe from these email communications at any time. If you have any questions, please review our Privacy Policy or email us at [email protected].
"Double Indemnity is another winner from Robert Whitlow, one of my favorite authors. The taut suspense builds until the likable pastor is falsely accused of murder, and his new girlfriend, an attorney, has to solve the case. Highly recommended!"
—Colleen Coble, USA TODAY bestselling author of The View from Rainshadow Bay and the Annie Pederson series
"This is an intriguing, fast-paced story of friendships and faith. There are many twists and turns and unexpected surprises. The characters are truly amazing, and I felt as though I was going through their challenges right along with them."
—Goodreads Review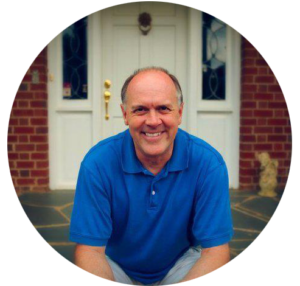 ROBERT WHITLOW 
Robert Whitlow grew up in north Georgia. He graduated magna cum laude from Furman University with a BA in history in 1976 and received his JD with honors from the University of Georgia School of Law in 1979. A practicing attorney, he is a partner in a Charlotte, NC law firm. He and his wife Kathy have four children and nine grandchildren.
Robert began writing in 1996. His novels are set in the South and include both legal suspense and interesting characterization. It is his desire to write stories that reveal some of the ways God interacts with people in realistic scenarios.
Sign up to receive email updates on new releases, Goodreads Giveaways, e-book deals, and more.