During the most difficult season of her life, how could she know whether their meeting was a gift from God—or another temptation?
AMISH BLESSINGS BOOK 3

Maisy never expected that a Plain girl like her could have her heart stolen by an Englisch boy. But when her rumspringa ends and Maisy realizes she's pregnant, the reality of their choices—and their differences—sets in.
Maisy knows she will never leave her faith to marry her baby's father. But she also knows the road to acceptance as an unwed mother in an Amish community will be long and hard. To protect her family from the scandal, she goes to live with her cousin in Haven, Kansas, where she will have some solitude to figure out what kind of future she might have.
In Haven Maisy begins to find her way—thanks in no small part to Joshua Lapp, a Plain man who's made it clear he isn't bothered by her situation or ashamed to be seen with her, despite the bishop's warnings. But Joshua has struggled with his faith ever since the death of his twin brother, leaving Maisy to wonder: How can two people who are so lost ever help each other discover Gott's plans for their future?
Readers who love Amish romance fiction, will definitely enjoy this but I think anyone who enjoys a story with a ton of emotion will also love this book. It gets all the stars from me!
- Goodreads review
Kelly has the most unique way of using words. She paints pictures of the experience with just the use of her descriptions in a very unique manner.
- Goodreads review
"Strangers at first, Maisy Glick and Joshua Lapp find solace in their unhappy circumstances in Kelly Irvin's Every Good Gift. Joshua, full of sorrow and doubt. Maisy, full of regret. Together, they forge a path forward in ways that will surprise readers. Irvin's knowledge of the Plain people shines in this endearing tale of love and redemption."
— Suzanne Woods Fisher, bestselling author of A Season on the Wind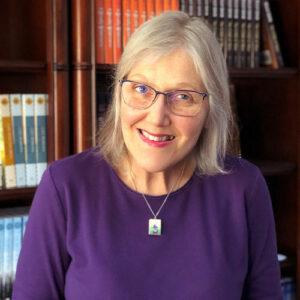 KELLY IRVIN 
Kelly Irvin is a bestselling, award-winning author of over twenty novels and stories. A retired public relations professional, Kelly lives with her husband, Tim, in San Antonio. They have two children, three grandchildren, and two ornery cats.
Visit her online:
Website: KellyIrvin.com
Instagram: @kelly_irvin
Facebook: @Kelly.Irvin.Author
Twitter: @Kelly_S_Irvin
Sign up to receive email updates on new releases, Goodreads Giveaways, e-book deals, and more.