TNZ FICTION FEATURED AUTHORS
Three great authors with inspirational stories you'll love! 
Vanessa Miller is a best-selling author, entrepreneur, playwright, and motivational speaker. She started writing as a child, spending countless hours either reading or writing poetry, short stories, stage plays and novels. Vanessa's creative endeavors took on new meaning in 1994 when she became a Christian. Since then, her writing has been centered on themes of redemption, often focusing on characters facing multi-dimensional struggles.
Vanessa's novels have received rave reviews, with several appearing on Essence Magazine's Bestseller's List. Miller's work has receiving numerous awards, including "Best Christian Fiction Mahogany Award" and the "Red Rose Award for Excellence in Christian Fiction." She is an ordained minister in her church.
Visit Vanessa's website at Website: vanessamiller.com
Connect with Vanessa: Facebook.com/vanessamillerauthor
Instagram.com/authorvanessamiller
Twitter.com/vanessamiller01
Kim Cash Tate is the bestselling author of several books, including Cling (2017) and the Promises of God series: THOUGH I STUMBLE, IF I BELIEVE, IF YOU'RE WITH ME, and WHEN I'M TEMPTED. A former practicing attorney, she is also a Bible teacher with an active YouTube channel. She's been married to her husband Bill for more than two decades, and they live in St. Louis with their two young adult children.
Visit Kim's website at kimcashtate.com
Connect with Kim:
Facebook.com/kimcashtate
YouTube.com/kimcashtate
Instagram.com/kimcashtate
Twitter.com/kimcashtate
Even as she pursued degrees in Textile Technology, Organizational Leadership and finally, Adult Education, Rhonda McKnight's love for books and desire to write stories was always in the back of her mind and in the forefront of her heart. Rhonda loves reading and writing stories that touch the heart of women through complex plots and interesting characters in crisis. She writes from the comfort of her South Carolina home with black tea, potato chips, and chocolate on hand. At her feet sits a snappy, toy dog.
Visit Rhonda's website at RhondaMcKnight.com and www.SistersofFaithBooks.com where she has joined with twenty other Christian fiction authors to introduce her stories to the world
Connect with Rhonda:
Facebook.com/booksbyrhonda  Twitter.com/rhondamcknight
CHECK OUT THESE NOVELS FROM
VANESSA MILLER
AVAILABLE NOVEMBER 29TH
Another storm is on the horizon for the Reynolds women. And the only way out is to go through it.
Good things never happen in November—at least not for the Reynolds women. It was the month they lost their patriarch. And the month when fourteen-year-old Trinity went missing during a tropical storm. So Hope Reynolds isn't surprised when it becomes the month she walks in on her boyfriend kissing another woman. Or when she receives a panicked call from her mother about a mistake that could cost the family their treasured beach house.
In the latest novel from prolific writer Vanessa Miller, three women must find the strength to endure the storm and the faith to believe in a miracle.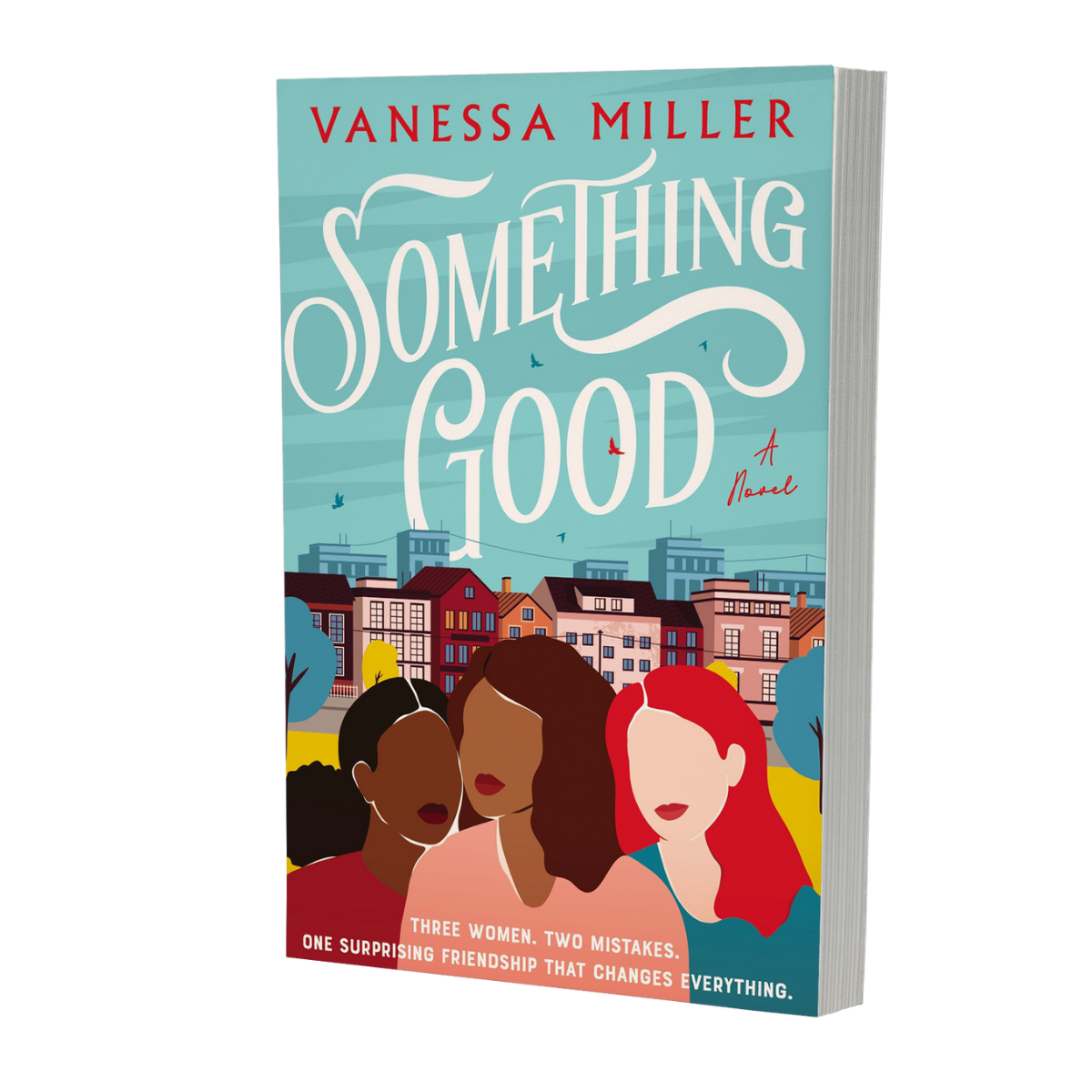 AVAILABLE NOW
When three women find their lives inextricably linked after a terrible mistake, they must work together to make the most of their futures.
Alexis Marshall never meant to cause the accident that left Jon-Jon Robinson paralyzed—but though guilt plagues her, her husband hopes to put the past behind them. After all, he's in the middle of selling a tech business—and if Alexis admits to texting while driving, the deal could collapse and cost them millions. Meanwhile, Alexis's life is not as shiny and perfect as it may seem from the outside. She has secrets of her own. As she becomes consumed with thoughts of the young man she hit, can she reconcile her mistake with her husband's expectations?
CHECK OUT THESE NOVELS FROM
KIM CASH TATE
AVAILABLE NOW
What happens when promises to stay pure meet real life? That's what three friends find out after they make a covenants to each other and to God.
Cydney Sanders thought she knew God's plan for her life. She'd marry, have kids, and then snap her body back into shape by doing Tae Bo. But she's celebrating her fortieth birthday as the maid of honor at her little sister's wedding. . .and still single. Now her life is suddenly complicated by the best man. He's the opposite of what she wants in a husband. . .and yet, he keeps defying her expectations. Starting with a lavender rose—symbolizing enchantment—each rose he sends her reflects his growing love for her.
AVAILABLE NOW
Before healing can begin for two women struggling with feelings of guilt from their pasts, they need to believe they are worth cherishing.
Kelli London once dreamed of being a songwriter. As crazy as it seemed, she hoped God would use the lyrics that came to her even while she slept. She dreamed about Brian too, that the love they shared as high-school students would grow into marriage. But choices that still haunt her destroyed those dreams. Until now—when a series of love letters reawakens her hope for the future.
CHECK OUT THESE NOVELS FROM
RHONDA MCKNIGHT
AVAILABLE MAY 2023
Home is not a place—it's a feeling.
Casey Black needs an escape. When her picture-perfect vow renewal ceremony ends in her being left at the altar, the former model turned social media influencer has new fame—the kind she never wanted. An embarrassing, viral video has cost her millions of followers, and her seven-year marriage is over. With her personal and business lives in shambles, Casey runs from New York City to South Carolina's Lowcountry hoping to find long-lost family. Family who can give her more answers about her past than her controlling mom-slash-manager has ever been willing to share.
Sign up to receive email updates on new releases, Goodreads Giveaways, e-book deals, and more.