The world could do with a little more kindness and positivity and random acts of singing, don't you think?
Positively, Penelope is the laugh out loud, lighthearted read you didn't know you needed.
Dear reader,
My name is Penelope, and while I may not be a real-life princess, I've been told I possess a certain fairy-tale heroine quality. I wield optimism as my weapon of choice, don amazing shoes and vintage hats whenever possible, and speak in musical references. All of which perfectly qualifies me to succeed in my new role as a marketing intern at the historic Darling House theater on the island of Skymar.
Only . . . it seems this internship position is going to be a LOT bigger than I thought. The Gray family, who owns the theater, has been stuck in a rut of darkness ever since the loss of their matriarchs. Now all that's left is a dying theater, a reclusive grandfather, three siblings, and an adorable seven-year-old girl who desperately needs some pixie-dust magic.
So that's what this story is about. My plans to save the theater! (Plans that, somehow, keep being stolen by a local competitor.) And an anonymous online theater troupe. And two single brothers who may be vying for this American girl's heart . . . until they're not (or maybe they just want me for my ideas too). And a dream job offer that will require me to make a truly heart-wrenching decision.
I may not excel at finishing stories, but I promise to see this one through to its happily ever after.
Positively,
Penelope
"Basham is a rising star. Positively, Penelope is humorous and touching, and everything you want in the perfect summer read. Don't miss this one."
—Rachel Hauck, New York Times bestselling author of The Wedding Dress
"What do you get when you combine a lovable heroine with characters who have mastered the art of witty banter? A charming read. And that is what Positively, Penelope is."
—Sheila Roberts, USA TODAY bestselling author
"You won't want to put this book down! Pepper has a way with creating characters that are disarming and charismatic in all of the best ways, while still reflecting our inner-selves. Her stories are charming, witty, and I've never laughed so much while reading! You'll walk away with more joy than you came with and a heart full of assurance and encouragement over the power of our Heavenly Father's heart for your love story."
—Victoria Lynn, author of The Chronicles of Elira, Bound, and London in the Dark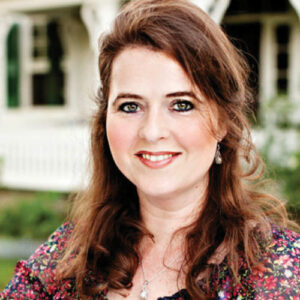 Sign up to receive email updates on new releases, Goodreads Giveaways, e-book deals, and more.