Bestselling author Robert Whitlow returns with a compelling follow up to international legal drama CHOSEN PEOPLE.
With historical mysteries, religious intrigue, and political danger, Promised Land asks one momentous question: what if your calling puts you—and your family—in the crosshairs?
Despite their Israeli citizenship, Hana and Daud cannot safely return to their homeland because a dangerous terrorist ring is threatening Daud. Hana is perfectly fine remaining in the United States, working for a law firm in Atlanta, especially when she learns she's pregnant. But Daud can't shake the draw to return home to Israel, even if it makes him a walking target.
Hana is helping her boss plan a huge Middle East summit in Atlanta when Jakob Brodsky, her old friend and former co-litigator, asks for her help with a current case. His client is attempting to recover ancient artifacts stolen from his Jewish great-grandfather by a Soviet colonel at the end of World War II. Because the case crosses several national borders, he knows he needs Hana's knowledge and skill to get to the bottom of what happened to these precious artifacts.
Meanwhile, Daud is called in to help a US intelligence agency extract a Ukrainian doctor from a dangerous situation in Egypt. While overseas, he can't resist the call of Jerusalem and thus sets off a series of events that puts thousands of people in danger, including his wife and unborn child.
Bestselling author Robert Whitlow explores the meaning of family and home—and how faith forms the identity of both—in this breathtaking follow-up to Chosen People.
"This tense legal thriller from Whitlow (A Time to Stand) boasts intriguing characters… one gripping chapter leads to the next… Readers will have a hard time putting this one down." — Publishers Weekly on Chosen People
BUY NOW FROM YOUR FAVORITE RETAILER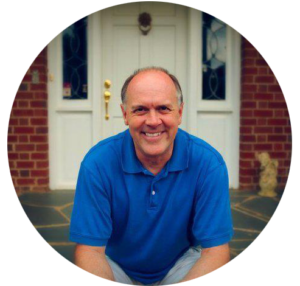 Robert Whitlow is the best-selling author of legal novels set in the South and winner of the prestigious Christy Award for Contemporary Fiction. A Furman University graduate, Whitlow received his J.D. with honors from the University of Georgia School of Law where he served on the staff of the Georgia Law Review. A practicing attorney, Whitlow and his wife, Kathy, have four children. They make their home in North Carolina.