In this second book in the series, bestselling and award-winning romance novelist Kelly Irvin shares an inspiring story of following your heart while trusting God to lead you into your future.
Amish Blessings: Book 2 of 3
Abigail's Amish life has always followed a certain path . . . until an Englisch woman disrupts all she's known to be true.
Growing up Amish, Abigail Bontrager often felt like a square peg in a round hole. Her pie crusts always turned out tough. Her stitches always ran crooked. She was clumsy. Not ideal for an aspiring Amish wife and mother, but her faith and love of her family, which are so much more important, are solid. Plus, her relationship with the attractive and kindhearted Owen Kurtz is moving in the right direction.
Owen is part dreamer, part entrepreneur. His friendship with Abigail has gradually blossomed into a sweet and loving courtship. Inspired by the hope of a future with the girl of his dreams, he decides to take the next step in building a business of his own—in the promising new industry of growing sunflowers.
When an outsider claiming to be Abigail's birth mother abruptly enters her life, Abigail's world comes crashing down. Confused and upset, she is determined to discover who she really is. Her journey of discovery leads to the possibilities of a new life waiting for her in the Englisch world. But is this new life really worth giving up everything and everyone she's known? How can Abigail and Owen follow their hearts—and God's plan—when these new paths now lead them into the unknown?
"Just like the title, The Warmth of Sunshine is a lovely and cozy story that will keep you reading until the very last page."
—Kathleen Fuller, USA TODAY bestselling author of The Mail-Order Amish Brides series
"Irvin writes with great insight into the range and depth of human emotion. Her characters are believable and well developed, and her storytelling skills are superb."
—CBA Retailers + Resources
". . . an elegant portrait of a young Amish woman caught between two worlds . . . Fans of Amish romance will want to check this out."
—Publishers Weekly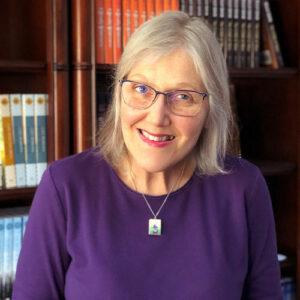 Sign up to receive email updates on new releases, Goodreads Giveaways, e-book deals, and more.