A small-town lawyer has been searching for his daughter for eighteen years. Now another young woman is missing, and he's determined to find them both—no matter the cost.
Buddy Smith built his law practice around tracking down missing children. After all, he knows the agony of being separated from a child. Not long after his daughter's birth, her mother ran away and Buddy never saw either one again.
Gracie Blaylock has known Buddy her entire life, and now that she is clerk of court for the county, their paths cross frequently. When Gracie hears that a teenager in town has gone missing, she knows Buddy is the one for the case.
The girl's parents are desperate for answers. Together with Gracie and Mayleah—the new detective in town—Buddy chases all leads, hoping to reach the missing teen before it's too late. And as he pursues one girl, he uncovers clues that could bring him closer to the girl he thought he lost forever: his own daughter.
Master legal writer Robert Whitlow will keep you guessing in this gripping legal drama while reminding you of the power of God's restoration.
"This tense legal thriller from Whitlow (A Time to Stand) boasts intriguing characters… one gripping chapter leads to the next… Readers will have a hard time putting this one down." — Publishers Weekly on Chosen People
BUY NOW FROM YOUR FAVORITE RETAILER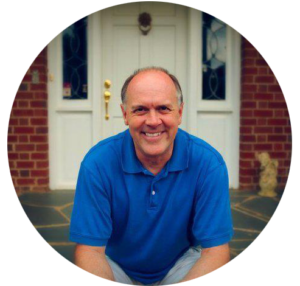 Robert Whitlow is the best-selling author of legal novels set in the South and winner of the prestigious Christy Award for Contemporary Fiction. A Furman University graduate, Whitlow received his J.D. with honors from the University of Georgia School of Law where he served on the staff of the Georgia Law Review. A practicing attorney, Whitlow and his wife, Kathy, have four children. They make their home in North Carolina.